Dear Readers,
I have a new hobby, and you should try it too: trolling for the betterment of society. It all started when I read this article about social media sites from a teen's perspective. He says the app Yik Yak is super popular among college kids. I'm in marketing and wanted to learn more about Yik Yak's appeal, so I downloaded it. Users on Yik Yak anonymously post "yaks," and everyone within a 10-mile radius can read and interact with each other's yaks. It's popular because students can yak about professors, tests and parties without revealing their identities or exact locations. Cool, huh?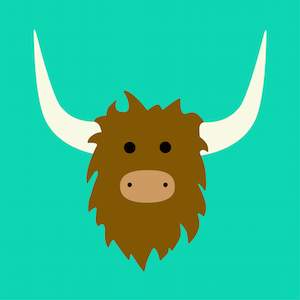 Except it wasn't cool in my area. There's no college campus within 10 miles of me, so the Yak population in my radius is made up of high schoolers and a few university kids home on break. Over the winter holidays, I read yaks like, "The worst thing about being home from school is your dealer isn't here."
Some posts bubbled over with teenage angst, but 98% were vulgar commentaries on sex or requests for drugs. And a few local delinquents made fun of their moms in a mean way, which irritated me on a whole other level. I generally like the teens in my tight-knit community — most are great kids — so the Yik Yak feed shocked and disappointed me. I can't post most of the stuff I read, but this is a sample of some of the tame posts:
So I'm doing what I was born to do — ruin it for everyone. Just like Gen X and older contaminated Facebook with posts on kids, charities, and weight loss strategies (truly annoying) — making it uncool for younger generations — I am determined to spoil Yik Yak for all the area punks by filling it with old people posts.
But there's a catch: users can vote yaks up or down, and if your total gets down to -5, your yak is removed. (You can also vote once for your own yaks and reply to yourself anonymously.) So if you post something, it has to be somewhat appealing, or you have to have some compadres vote it up for you. My strategy was to yak boring mom content with curse words to make it edgy. (I took out some of the letters for the blog because my Grandmother reads this.)
This was my first yak:
"Pansies from Calloway's are the best! And save your receipts, 'cause that sh*t's guaranteed!" Some yakkers thought it was funny, and some were annoyed. But my vote total was positive. Success!
Then I posted this:
"Looking for new crockpot recipes, c*cksuckers. Watchu got?"  7 up votes, that's what. Success again!
So then my husband joined in. We cracked ourselves up and laughed for hours creating fake posts about Viagra, non-iron dress shirts, HGTV, casseroles, frequent flier miles, dieting, menopause, oil prices, vasectomies, minivans, antacids, and more. And then neighbors got in on the action too, so we have a whole contingent of middle-aged yakkers in our area. It's a legit grass roots counterculture movement!
"HGTV is the sh*t. Fixer Upper kicks a**. If it's House Hunters, that sh*t better be International."
"D*mn frequent flyer miles don't go as far as they used to. Platinum status hardly means anything anymore. WTF!"
"Up vote if you like the Moment of Nature on CBS's Sunday Morning Show."
And I like to post as an elderly woman with poor spelling:
"The company that made this foot warmer said it would help my bursitis. Bunch of liars! My toes are still swellt up." (That one got voted down and removed within an hour. Bummer. Apparently bursitis and the word "swellt" are very off-putting to teenagers.)
"My Grandson just ate a hole can of Pickled Beets!"  This one got some up votes (thanks, neighbors!) and replies from teens like, "Get off. Just get off."
We didn't let up:
"Have to stop at 3 different grocery stores in this town to get all the sh*t I like."
"Non-iron dress shirts are the sh*t. Hang up hot out of the dryer, and those b*tches stay perfect!"
And many, many more.
Now the young druggies are getting uncomfortable:
"I am so confused why there are so many older people on this yak, [sic] no one wants to hear about how your kids have practice or that you take Viagra."
"This app is made specifically for college age students… Most people older than that on here just make this areas [sic] YikYak [sic] a little awkward."
And the plan is working!
"I'm probably one of the last college kids here and without us yik yak [sic] posts are from old people and high schoolers, lame."
Lame! We made it lame! 10 miles down, thousands more to go. Ridin' the Yak is super fun!
This post is brought to you by my friends at TaxPoint.com. What does Yik Yak have to do with TaxPoint.com? Both are free, and I highly recommend them! But even if you decide on a paid package with TaxPoint.com, you'll pay far less than with the leading competitor ($9.99 versus $34.99). Then you can yak about how you found a fantastic new tax site that guarantees maximum refunds and saves lots of money, which is a real turnoff to punks.
The 4th funniest blog on the web!